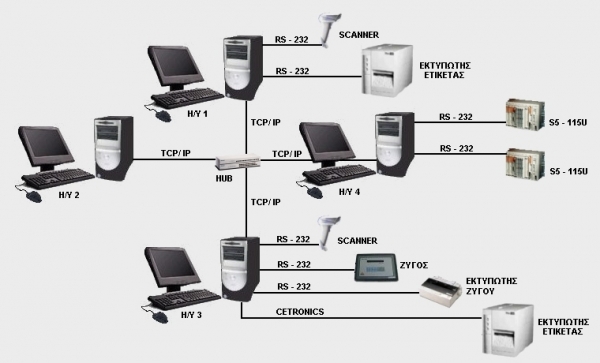 Greek coffee production management system
NESTLE HELLAS S.A.
This project has been upgraded and replaced.
Raw coffee loading control
Coffee roasting recipes handling
Automatic selection of the used varieties according to QA department measurements.
In process varieties substitution according to QA rules, in order to guarantee non stop production
Roasted coffe storage silos handling
Automated procedures for the feeding of the roasted coffee grinders.
Quality Assurance rules enforcement throughout the production stages.
Full forward and backward batch tracing
.
Additional Info
Development Platform:

Custom SCADA system

Year:

1999

Sector:

Private Sector

Client Operating System:

Windows 2000

Computer Languages used:

Delphi

Database used:

MS Access
back to top